---
These are just a few of the wonderful things folks are saying about working with Jill from Aldebaran Web Design.
---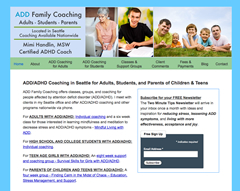 Since Jill designed my Seattle website, I have been overwhelmed with requests for information. I have had to start a waiting list for clients!
Jill is the 3rd website designer I have worked with and she is far superior to all others in her responsiveness, knowledge, skills, and communication.
I highly recommend her to anyone - especially people in the human services field and Seattle small business owners.
Mimi Handlin, MSW Senior Certified ADHD Coach, ADDFamilyCoaching.com
---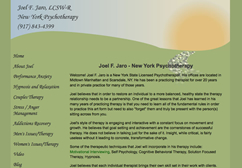 I am absolutely thrilled to be writing this testimonial for Jill. Jill is just fabulous. She is extremely professional, well organized and responsive to your requests in every way possible.
When you work with Jill it is a true collaboration. Her varied professional and personal background provide her with the skills to provide content feedback which I surmise would not be in the skill set of most web designers.
Jill is keenly tuned in the ways to establish search engine optimization and her design skills are second to none. I can't thank her enough for her patience!! I found myself getting particularly stuck on a design concept and Jill "held my hand", taking me through it every step of the way.
It is so difficult today to find and trust a professional who works with a high level of integrity and provides a great service at a more than reasonable fee, but Jill is definitely that person.
Without qualification, I would highly recommend Jill for your next website design project- She is the best!!
Joel Jaro
---
Hi Jill,
I just wanted to thank you for designing my bookkeeping website.
If I had any doubts about working with someone from across the other side of the world these soon vanished. You might just have easily been around the corner from my office in Milton, Australia.
What I was searching for in a website designer was quite simple – someone who knows what they are doing and can design a functional website that will be search engine friendly. Simple enough you would think but from my previous experiences not so easy to find.
So I 'traveled' the globe and found you and you did not disappoint. The website design process was straightforward and painless – I'm sure mainly because you have devised a system that makes it this way. I found you to be efficient, accurate and knowledgeable.
And to top it all off – you came in under budget! I hope the opportunity arises to enable us to work together again and I will certainly be recommending you to my friends and colleagues.
Best wishes from Down Under.
Kind Regards, Michelle Anderson, StressFree Bookkeeping, Australia
---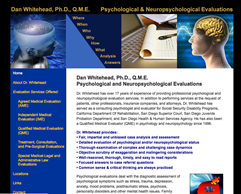 I was attracted to Jill's services by her dramatic website portfolios. Jill worked closely with me from start to finish in developing my website, and is providing ongoing support as needed.
She helped me focus on what was important to my professional specialty, giving me great general guidance on content and graphic ideas, while she took care of all the technical details. I consider her a technical wizard, given the speed and savvy that she showed as the site took shape.
She patiently and promptly handled all my edits and graphics changes to the website content, so that now I have a functional and professional website that I am proud of.
If you are in need of a functional and visually pleasing website for your small business, I highly recommend Jill for all your website development needs.
Dan Whitehead, PhD, Psychologist, Commander, USNR (Ret)
---
I want to thank you for creating a ecommerce website that my customers can navigate with ease and confidence. I cannot begin to count the number of customers, both retail and wholesale, who have commented on how easy it is to work thru the website and to checkout.
But perhaps my biggest thank you is for the patience and experience you brought to this project. You inherited a mess and a cyber blonde (that would be me!) and you have systematically transformed both.
I was so intimidated at the thought of managing my own ecommerce website ( with you as constant back up, of course!). You took me step by step thru the entire process and taught me how to manage each step of my learning experience. Your background in ecommerce made all the difference in the world.
It is one thing to create a website, it is another to work with a seasoned ecommerce designer to create a site that is workable, informative and most of all, effective! Our online sales have increased dramatically.
I have already recommended you to everyone I know and will continue to do so in the future.
Kate Hartley, Full Circle Studio
---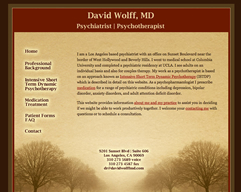 The site that Jill helped me design has exceeded my expectations. I've been getting very positive feedback about it and some have said it's one of the best websites they've seen!
Jill helped me craft a site that has the aesthetic I was looking for while being very functional. She proved to be extremely knowledgeable about the entire process and did a great job of explaining it to me as we went along. She gave me the tools I needed to figure out the design elements I wanted and gave me valuable feedback about what would make the site work better. She was patient with me and offered to show me how a page would look if certain changes were made. This gave me the opportunity to compare different ideas and get clear about my preferences. She was very professional throughout the process and always responded in a timely manner to my questions.
I would not hesitate to recommend Jill to any colleague who is planning to develop a website.
David Wolff, MD, Los Angeles Psychiatrist and Psychotherapist
---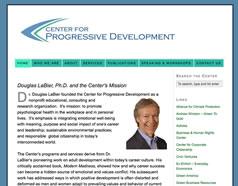 I'm based in Washington, DC, and several months ago began looking for a good consultant to help revise and move both my organization's web site and my personal blog to Wordpress and to Dreamhost. In addition, I needed to give both the web site and blog more of of a contemporary look, and also learn how to upload material and make changes easily. Moreover, my organization was in the process of altering its name and changing to a new domain name. So these were several, complex tasks, and I didn't look forward to dealing with a consultant. Most of those I spoke with seemed more interested in showing what their technical skills could perform than in addressing to my own needs and requirements. And they tended to speak in technical language that assumed a working knowledge of it. Not signs of a good beginning, I thought.
But sometimes the right connection happens when you don't know how or where to find it: Searching around on the internet - partly in desperation - I stumbled across Jill's website. It and the testimonials on it caught my eye. I thought that here might be a person who could provide the service I was looking for. I was right -- far beyond expectations!
Jill was fabulous throughout the work with both the web site and blog and it's complex set of challenges. She proved to be extremely competent and knowledgeable in all aspects of the work on both the web site and the blog design and transfer of platform and hosts. She quickly understood what I was looking for and gave clear and helpful solutions that worked for things I didn't know or had trouble figuring out. Jill was always accessible and friendly; always prompt in doing the work. She answered questions patiently, and - important to me - free of techie jargon. She explained technical issues in clear, ordinary language, both via e-mail and on the phone. Jill did a great job, and I recommend her highly and without reservation!
Douglas LaBier, Ph.D., Center Progressive
---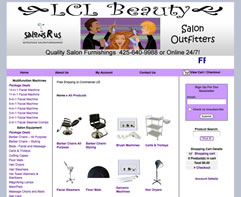 Our company does about 98% of our business via internet purchases. As you can guess, having a solid, easy to manage, professional website is crucial to our success. I contacted Jill and described to her my concept, ideas, and frustrations I was having with my old website. She listened and devised a migration strategy and made a solid recommendation to move to the server and eCommerce hosting solution she works most with. We couldn't be happier!
Our website has been live for a while now and we have already seen a measurable increase in sales. It's not just that volume either, the website is now easy to update and painless to maintain.
Throughout this process Jill was tireless and always provided extremely fast turnaround with questions, support requests, guidance, and feedback. Additionally, our final invoice even came in way below her initial estimate as she is so efficient in getting the work done!
The professional and efficient service we received from Jill at Aldebaran Website Design is top notch. I would highly recommend choosing her for your website needs.
Patrick Richardson, LCLBeauty.com
---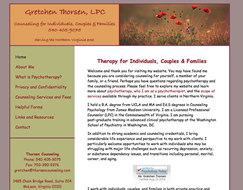 I found Jill on the web and was initially quite impressed with the testimonials and the client site home pages on display at her website. I was also struck by the number of her clients involved in the healthcare professions. I began a psychotherapy practice three years ago and wanted to explore ways that a web site might enhance and help expand my practice.
I contacted Jill and began to explore how to construct and maintain a professional-looking and informative web site. She introduced me to Dream Host and numerous other details and considerations associated with designing something for me. She gave me many helpful suggestions regarding layout, colors, design, and content. She answered my many questions quickly and thoroughly. Her pricing seemed reasonable based on other website designers I contacted previously.
I provided Jill with content for the various topics I wanted to present and she unfailingly found ways to improve the written material. She recommended tips on how to get noticed by various search engines in the fastest way possible. Although I felt like I was flooding her with questions, changes, edits, etc., she always responded quickly. I decided to go ahead and have not once regretted my decision.
Since launch (September, 2010), and particularly once the major search engines took note of me, I have received anywhere from 5-8 inquiries/month from people who found me on the web. Many, many of these people complimented me on my site. To date (May 2011), I estimate that I have 25 new clients who found me through the web site. I have also made some revisions to the site that Jill has quickly and inexpensively performed.
I offer unconditional regard and satisfaction with Jill's services.
Gretchen Thorsen, Licensed Professional Counselor
---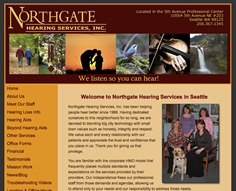 When our hearing practice decided to overhaul our website, my primary goal was to improve search engine optimization to increase business.
Jill very patiently walked me through all the steps that make a website a success, laying the foundation for a product worth optimizing. She offered her expertise in a way that was easy to understand and incorporate for even a complete novice like me.
The result is a website that exceeded my expectations in appearance, functionality, features and search engine optimization. She even convinced me to incorporate a blog, which at one time seemed incredibly intimidating. You can feel confident in your decision to put your website in Jill's capable hands!
Lori Mercer, Northgate Hearing Services
---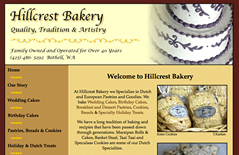 Jill did an absolutely amazing job on our website! She has beautiful design skills and is able to take your ideas and make it come across on the page.
Jill offers quality and professional Web Design at an affordable price for small businesses. I cannot recommend her highly enough.
Thanks for all of your hard work!
Jessica, Hillcrest Bakery
---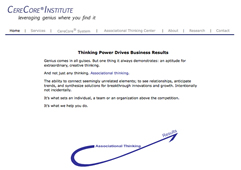 Redesigning our consulting website with Aldebaran Web Design has been a totally different experience from our first web experience.
Jill listened to our needs, made excellent recommendations saving us time and money and responded rapidly to complete our website project within a tight timeline.
Our website is so much better due to Jill's outstanding ability. She has the whole package; design, technical, business and most importantly customer service. I highly recommend Aldebaran Web Design.
Jan Thomas, CEO CereCore® Institute
---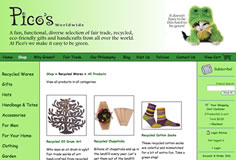 Our website sells fair trade eco-friendly products and our business is all about encouraging green practices for our planet.
When we began searching for a website designer we needed to consider not only budget, technical skill, customer service, and communication - we also needed to ensure that the website design company would consider and respect our "eco-friendly" position.
We were impressed that Aldebaran Website Design used green hosting and came to learn that Jill had implemented many other green principles into her website and business. Even her blogs sometimes share great information for the business person who wants to stay focused on greening up.
We highly recommend Aldebaran Website Design. Jill is very easy to work with, extremely accommodating and innovative, technically savvy, well-priced, offers continued support and services, and cares about implementing green practices into her business and yours!
Bethany Mulholland, Picos Worldwide
---
Jill has been an amazing resource for me over the last year. I needed an overhaul of my website so that I could import my business blog, gain greater visibility, and update specifics on the site as my business changed and diversified. Jill was on the project with such impressive speed and efficacy that I have not only referred several associates, but I cannot even contemplate hiring anyone else! She offers the kind of service that most people wish they could find in a web designer.
The result of her work has been very tangible. I have more cold-calls than I've ever experienced and find it very easy to update and change my site as desired. Jill remains easily accessible if I have questions or need some her expertise for some fine-tuning. She is an absolutely indispensable resource.
Aimee Gallo, Vibrance Nutrition
---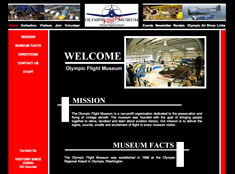 As a non-profit organization we depend mostly on the skills and dedication of our volunteers. Our website is one of those cases.
Our webmaster did a superb job designing and maintaining our website however due to illness his new priority was to take care of himself. We were left with a great website but no way to keep it as current as we would have liked.
We launched a search to hire a webmaster--amazingly this was a difficult task. Regretfully, we had to question the professionalism and expertise of many of the candidates.
Then through a recommendation we found Jill. We presented Jill with a template and an outline of our 'dream' website and that was that.
We now have the website up and running and it even happened a month before our air show! Jill is very professional and patient, especially with novices! We are sincerely happy with our decision to work with her!
If you are in the market for a web designer, Jill is definitely the woman you want on your team! Thank you Jill!
Elizabeth A Poeppelman, Olympic Flight Museum Administrator
---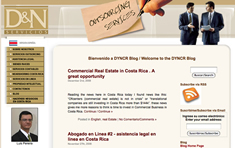 (Aldebaran Web Design performed search engine optimization and installed a WordPress blog on this website which was originally designed by another person.)
Since I started my legal business I relied on the internet as my most important tool to gain clients. For at least 4 years I dealt with at least 3 different webmasters, and the problems were the same. I got excuses like "...google visit sites your every three months so you need to wait at lest three months to see changes.." or "...it's not our fault is because your business idea is not good...", etc etc etc. At the same time, for every change I made to the website, I was being charged hundreds of dollars in fees! I am fine with getting something for my money, but the search engine traffic was always the same.
After 7 months a miracle knocked on my laptop. I was trying to save my legal business and started a process to change my webmaster. Although Aldebaran Web Design in Seattle was an option, I live and work in Costa Rica, so the distance between us made my decision harder. But after I emailed back and forth with Jill, I crossed my fingers and decided to hire her for my website's salvation!!!
After years, I was finally being treated like a person. Jill gave me tons of ideas and with the scenario defined (everything on my current website was made wrong!) together with Jill, we started a process to get my website where it deserves to be in the search engines, on the first page!!!!!!
I was really excited with the success, and I asked Jill for more options - and yes - she had a new option to improve my website's ranking: my own blog... OMG, blogging changed my life! At this time, I'm writing every week! I've opened a new channel for new clients looking for legal assistance, and yes, more people are visiting my website. And I do it by myself - once Jill installed my blog I don't need anything from her, everything was set up to be run by me without her assistance.
Currently, I have 600% more (and still increasing) visits to my website due to Jill's efforts. I use a lot of new tools to see what is happening with my legal business website (who is visiting, from where, keywords, etc). I'm spending less money than before, I received new customers every week, and the most important thing: Jill is always ready to help me.
I know that the future of my legal business is on the internet. I've known that since I started. But without Aldebaran Web Design, my website would be nowhere!!!
Lic. Luis Alberto Pereira, DYNCR
---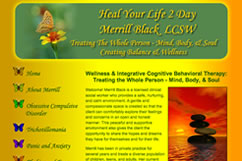 When I got my domain name I was waiting to find the right web designer to do my website. I was fortunate to find out about Jill when I was attending a hypnosis conference and had met a fellow clinician who does similar work to what I do. She spoke highly of Jill at Aldebaran Web Design and how she was pleased with how her website turned out.
As soon as I came home from the conference I looked up her website and was so pleased with what I saw. I immediately contacted Jill. I found Jill to be extremely professional and helpful in helping me develop my website. She was very dedicated to doing a great job and often offered her advice in how to improve the look of the website. JIll worked in a diligent, knowledgeable, and caring manner. She gave numerous helpful hints in terms of content and what I should emphasize on each of my pages of the website.
I found her input invaluable and absolutely love the way my website looks! I have received numerous compliments on the website and would highly recommend Jill to anyone who would like a professional, caring, and dedicated web designer.
Merrill Black, LCSW/Reiki Master
---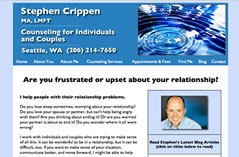 Most of my posts have to do with issues related to therapy, counseling, couples, personal growth, and so on. But today I want to recognize and recommend my webmaster. Jill is terrific. I've been working with her for just about a year now, and I'm delighted with the quality and consistency of her work. My website is the lifeblood of my practice, and Jill has worked countless hours (well, she's counted most of them, but hey, that's business!) to help me get started, build the site, and work on search-engine optimization. I highly recommend her.
(Read the full version of Stephen's testimonial for Aldebaran Web Design on his blog article: Great webmaster.)
---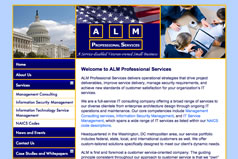 As a government contractor, we needed to convey a highly professional image to potential federal clients.
We contacted Aldebaran Website Design who immediately made several suggestions to our otherwise amateurish attempt at designing our own website.
The results were impressive from the very beginning; we couldn't be more pleased with the design process, but especially the end results! And all this was accomplished working with Jill via the Internet between her office in Seattle, Washington and our office in Washington, DC!
Working with Jill Olkoski was a very pleasant experience from the start of the project. It was immediately obvious from our first requirements-definition session that we were in the hands of a true professional. She guided us through the web-hosting process and quickly created mock-ups of our initial Home Page and images that captured the look and feel that we were hoping to achieve. In fact, several clients and colleagues complimented us on our website for which we shamelessly took credit, but the truth is without Jill we'd still be struggling with simple tasks like loading images much less tying together the whole package.
Anyone looking for a highly knowledgeable, consummate professional who is personally engaged with every facet of the website design process need look only to Aldebaran Website Design to accomplish their mission. As consultants to the government, when we, ourselves, needed an expert consultant on web design matters, we relied exclusively on Jill Olkoski to handle all facets of our project. We contacted other web designers, but none measured up to the professional standards and quality service that Jill exhibits. She is extremely effective in executing all details, but best of all, she knows how to deliver a quality product on time and within budget for which she has earned our enduring trust and respect. In fact, we've already embarked on a second project with Jill and look forward to receiving the same high quality support that we received on the first project.
Thank you, Jill, for a job very well done!
---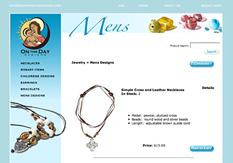 "My sister's and I were at a standstill in completing our ecommerce website. We couldn't't figure out how to get a shopping cart that was economical and able to have all the functions we needed for our jewelry business.
After months of working on our website, and feeling like it was never going to get done, we took the plunge and decided to hire a professional. The search was on, we were initially looking for a local web designer (we're in Ohio) but when I stumbled on Jill's web site I thought "what the heck I'I'll contact her and see what she's about". Boy was I impressed with her quick reply, professionalism and her integrity."
"Jill was able to get our ecommerce web site up and going before the Holiday Season of 2007. With the time difference (between us in Ohio, and Jill in Seattle) it was helpful to be able to call Jill after a busy day of work and after putting the kids to bed. She was always available and very patient with us.
She suggested and set us up with the ECT shopping cart. It has all the functions we need plus room to expand as our business grows. It's a breeze to update, add products and the stock management tool is awesome. Jill was even tenacious about figuring out a glitch we had with the web site - working on the issue (much of it on her own time) until she got it figured out. It was truly a wonderful experience working with Jill and it's reassuring to know she is just an email or phone call away!"
---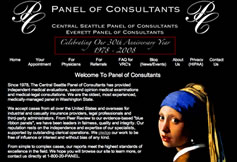 "Our website designer up and vanished on us, leaving nothing but a hosting bill to pay and no way to access our own website content! Jill talked us down out of the trees, calmly sized up the situation and went to work. Most critically, Jill took the time to learn our business, to understand not just what we did, but who we were, what set our business apart from the rest of the pack. Imagination, creativity, even professionalism are all wonderful qualities, but if you do not have an intuitive ability to grasp a business model and what distinguishes your business from everyone else, all those are gifts are meaningless. Jill has an uncanny ability to listen. She is able to grasp complex concepts with ease and unwind a multiplicity of needs and requests into beautiful and elegant pages, easily and intuitively navigable."
"Re-creating our website from scratch, Jill performed brilliantly. Her work was thoughtful, imaginative, and spot on budget from first to last. If she set a deadline, she met it; if she set a price, she honored it and if she made a promise, she kept it. In our entire twenty nine years of business, she has been one of the outstanding vendors we have worked with."
"Hiring Aldebaran Web Design will be not only the smartest decision you can make for your business, it will be the most enjoyable as well. Jill has true love and enthusiasm for her work and transmits that to your project. We look forward to a long term relationship, as we can't imagine our web presence without her!"
---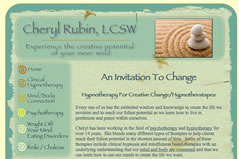 "This is my second website design and Jill, by far, surpassed my initial design experience. Not only was the experience professional, but it was so much fun. Jill helped with every aspect of the design as well as helping me incorporate my ideas and images. When I became stuck, she was right there with great suggestions. The interesting aspect of this whole website redesign process is that I live in Maine and Jill is in Seattle. That is how far I went to get the best website designer."
---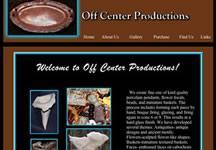 "My new website offcenterproductions.com is a beautiful piece of work-smooth transitions, lovely colors, and everything works!!! Jill has been a dream to work with. I am one of those customers who wants everything just right and changes their mind a lot. Jill was sooooo patient. Her design sense and technical savvy make her a perfect web designer. It has been a pleasure to see this website evolve."
(Next quote after site had ecommerce shopping cart integrated)
"Aldebaran Web Design has provided our business with a superior level of
design and service. As a novice eCommerce customer, I was both a demanding and uninformed client. I "knew what I wanted" but did not have a clue as to how to get there. Jill has the brains of an uber nerd and patience of a saint. Each step of the process from designing to going live to problem solving was smooth. From finding the best products, the most user friendly design, and the best support software, Jill made me feel confident and competent."
"All I can say is stop trying to do it yourself- hire the best and relax."
---

"I was overwhelmed with the prospect of putting together a website, but Jill walked me through it step by step. She often offered me creative ideas and suggestions for things for my website I would never even have thought about. Her enthusiasm and confidence carried me along when I would have procrastinated; and she answered my most ignorant questions clearly and without condescension!!
People have told me they find the website aesthetic, clear, and easy to use. Almost immediately I got calls from new clients who said they had seen my website."
---
©2006 - © Aldebaran Web Design Seattle, A DBA of Aldebaran Services LLC