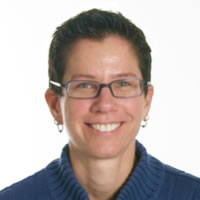 Jill's diverse background enables her to have unique insight into human nature, technology, and process improvement, all of which make her well suited to be a Seattle web designer.
Jill attended the University of Florida and received her first degree in Mechanical Engineering. She began working for Motorola® while still in college and continued working there for the next 17 years.
Jill worked her way up the corporate ladder from entry-level engineer to the Director of Quality for her division. Jill gained a reputation as being tough but reasonable, detail-oriented yet practical. Jill's ability to problem solve and bring opposing viewpoints together for win-win solutions contributed to her success, both as an engineer and a Seattle web designer.
Valuing new learning experiences and continuous education opportunities, Jill obtained another degree in Computer Science while in her Director of Quality role . Shortly after receiving this degree Jill moved from Florida to Seattle.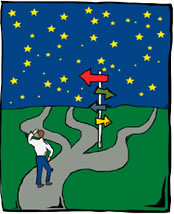 After nearly two years in Seattle, Jill had mastered her current job and wanted to embark on a new learning experience that would offer her more insight into herself and others. Jill decided to leave her position at Motorola to pursue a graduate degree in clinical psychology.
Studying psychology was great for Jill. She learned how to vastly improve her listening skills. She gained a rudimentary understanding of how the human brain functions and how human personalities develop. She learned about social psychology and how there really is no mind-body split: it all works together to give us our experience of reality. She even spent a full year doing therapy on real live clients at a local community mental health center.
But during her clinical psychology education, Jill felt the calling of technology - specifically towards becoming a Seattle web designer. Midway towards her degree, she developed a website design company, which grew and grew and grew - attracting more and more clients. Eventually, Jill realized that she really loved working with clients who appreciate intelligent (and not flashy) web design and had found a new profession that utilized technical, project management, and interpersonal skills: A new Seattle web designer was born!
Jill's combination of skills and education (engineering, computer science, psychology, program management, quality) are unique in the website design industry and make her a very unique Seattle web designer. If you're looking for a professional website designer who is mature, ethical, reliable, and who is a patient listener, contact Jill today.
©2006 - © Aldebaran Web Design Seattle, A DBA of Aldebaran Services LLC